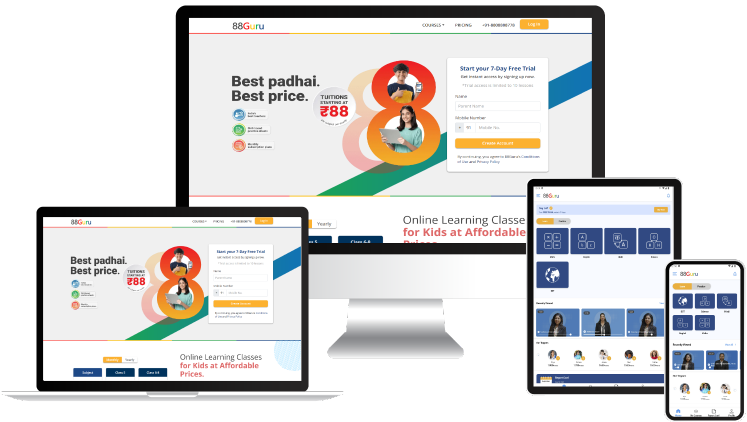 Step 1:

Register on 88Guru App or Website to access Practice worksheets.

Get access to worksheets for Class 3, Class 4, Class 5, Class 6, Class 7, Class 8 and Class 9, Class 10. Download your personalised practice papers for English, Hindi, Maths, Science, Social studies and EVS. Register and start your 4-Day free trial.
Step 2:

Go To Practice Tab & Select the Subject

You can choose the subject you need a practice sheet for. For e.g. Maths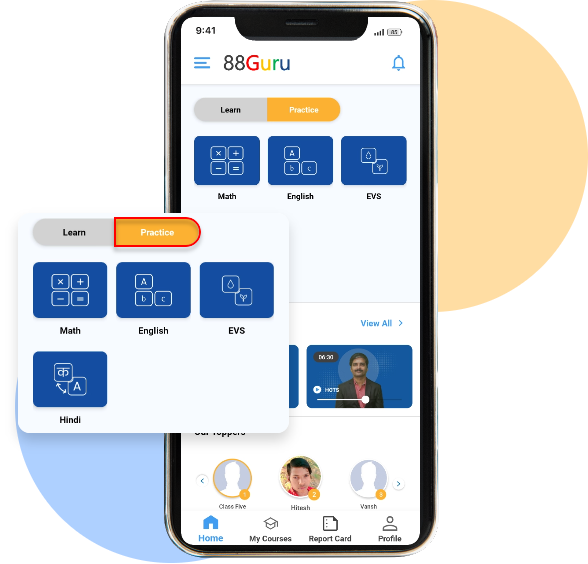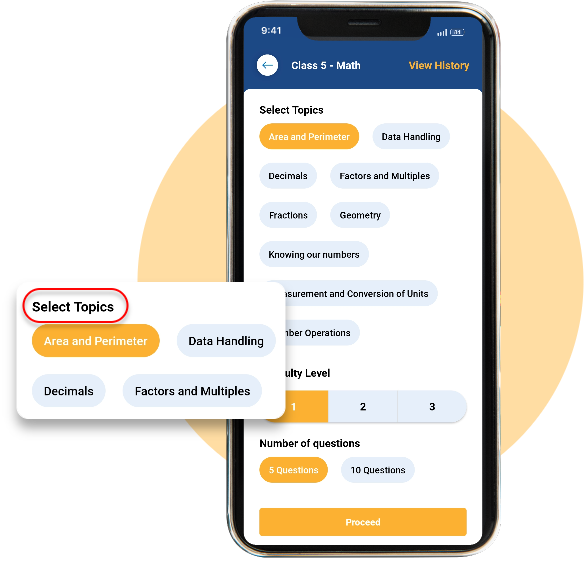 Step 3:

Select the Topics

Choose among the topics. We advise choosing one topic at a time with increasing difficulty to get more excellence in that topic in your worksheet.
Step 4:

Choose Your Difficulty Level & the Number of Questions

In the Beginning, you can start with a lower difficulty level and then you can move to higher difficulty levels. Select the Number of questions, you want to take in a test. We recommend practising 10 Questions in a Practice Paper for better results.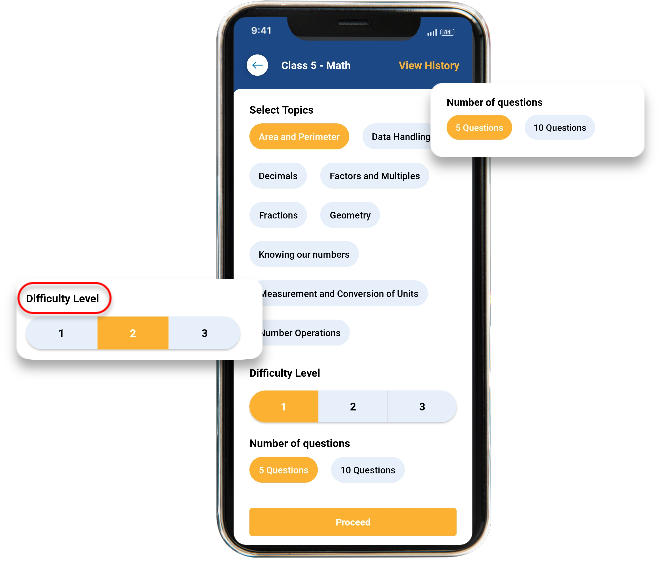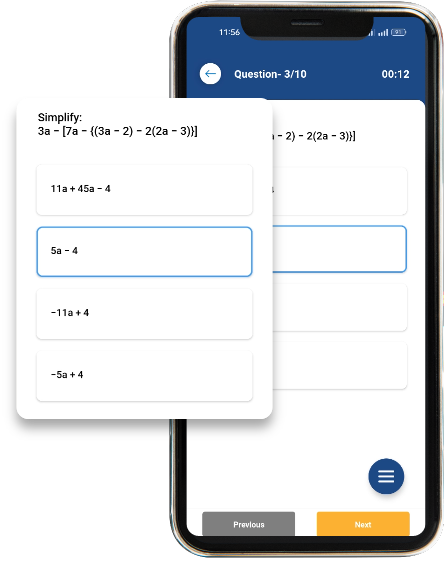 Step 5:

Attempt the MCQs

Your practice test timer will start on the top right. Start answering MCQs by selecting the answers from the options given. You can take the help of pen and paper if you want to solve equations in a few subjects like Maths and Science.
Step 6:

Get your score Immediately

After Attempting the last question, you will get your scorecard immediately. You can cross-check your wrong answers (marked red) with the correct ones (marked green).

The scorecard contains all the details of correct, wrong, and unattempted questions. You might want to re-attempt the wrong and unattempted questions.